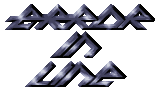 2004-05-19 03:00:56 Demo Maniac
Grapevine the popular demo mag from LSD, has been brought back. You can find it here http://gv.caub.net
2004-04-21 11:55:03 lotek style / tscc
where are the missing entries? :)
2003-10-14 00:51:01 bear
I had a great ST demo by Lem %26 Nic from Next called "Rip Dis" in '92. But that disk is gone and I can't find the demo anywhere on the net! Do you have it? Write to:
bear@atari.org
2003-09-12 02:42:48 Gaston
Yes, from Stoneage and Skid Row Demo ;)
Farewell!
2003-08-11 12:42:08 earx
black monolith team? from stoneage for instance?
defjam: yeah! have to get that skid row demo =)
2003-08-05 01:22:49 Defjam
BMT - wasn't that a quite talented Atari ST group from the past?
Gaston, yes I've read the name somewhere already. "Skid Row" demo ??
2003-07-21 21:07:26 Gaston of BMT
Can anybody remember me? No? Anyway, good job, although I have not seen your demos yet!
Yours, Gaston
http://www.chihoang.de
2003-07-16 13:52:12 evil
earx:
not strange at all, just compare the results with the releases and you'll notice several demos, mods, pics missing..
-- Anders Eriksson ae@dhs.nu
2003-07-16 11:06:30 earx
lotek:
that is strange. can you tell the names of the mods/pics?
btw: there are continuous rumours about the final versions of the dune demo. can't wait :)))
2003-07-05 21:07:58 lotek style
hi.
ok.. maybe its strange that me of all people is asking (i know our demo is not out yet) but whats up with the "non-demo"-stuff.. there is still some stuff missing... 2 16 col pics... one truecol pic... some mods...
2003-06-27 16:38:18 Norman
I just removed that spam-crap.
2003-06-11 12:27:50 earx
please help me, i'm a corporate slave and am mistreated everyday by my cruel bosses. my pet cat died when i was 11.
i am ritch, but my bosses want to steal all my money. so all you have to do is give me your account number to steal all your mo.. ehhmm, i mean so that i can transfer all my money to you where it is safe. ofcourse you'll get a percentage when i've robbed your account.
regards,
oboema cecetoku
2003-06-10 16:49:37 lotek style
shit. is this SPAM? in a bulletin board?
2003-05-15 20:43:24 Norman
Earx and Baggio: Thanks for your nice comments :-)
2003-05-11 20:38:19 earx
yep _ is a cool little demo!
2003-05-10 00:11:07 baggio